About Adich Chiropractic and Massage
Providing fast, friendly and affordable care!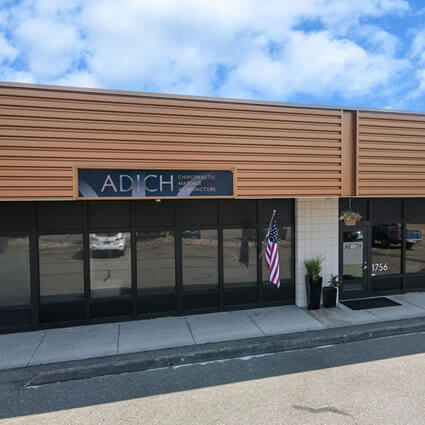 If pain, stiffness or restricted movement are keeping you from living the abundant life you deserve, help is available. With a combination of chiropractic and massage, Adich Chiropractic and Massage offers the right touch for health and healing.
Conveniently located in Bellingham, our practice is close to the main freeway, making it accessible to those from the north and east parts of the county.
Do What You Need to Do & Love to Do
Since Dr. David Adich opened the practice in 1995, he's been helping patients across the spectrum regain their health and life.
We're helping people feel better and restoring their ability to have fun, work and care for their family-do everything they need to do and want to do."
Dr. David Adich
Offering Flexible Appointments
When you're in pain, you don't want to be told you'll have to wait a week or more to be seen by the doctor. At our practice, we offer convenient same-day and Saturday appointments, so you can get the care you need at a time that suits you.
Ready to Get Started?
Could you be our practice's next success story? Contact us today to book an appointment!
---
About Adich Chiropractic and Massage | (360) 734-9555